Stats
16
months of active engagement
£133M
total raised at Series C
Project description
Prior to their official launch in the UK, Zilch reached out to Vention for engineering assistance, as their core vendor had failed to provide enough specialised talent at scale. Faced with an ambitious goal of rolling out a new app in less than a month, we agreed to partner with the company on their mission.
After just one interview, five Vention engineers were brought on board to boost the efficiency of the internal admin portal, payment, and customer success team. Drawing on our deep regression testing expertise, we leveraged QA automation for rapid implementation of multiple mission-critical features. Plus, we took advantage of our AWS partnership to generate exceptional solution performance and agility — not to mention unlimited growth in the future.
Following the successful launch of their app in April 2021; Zilch soon recognised they were only scratching the surface of their potential and planned expansion into the US and the rest of Europe. Having more than delivered on the initial scope, our extended team was re-engaged for further product development.
Thanks to our partnership, the client underwent a complete upgrade of their backend system, increasing brand value and equipping them to capitalise on future opportunities.
The result
Shortly after their launch, Zilch raised £53M at a £360M+ valuation, hitting 500k users in the UK alone. They have since become the fastest European business to go from Series A to unicorn – ascending in just 14 months. The industry has also taken notice of their revolutionary technology, landing the startup in leading media outlets including Techcrunch and Bloomberg.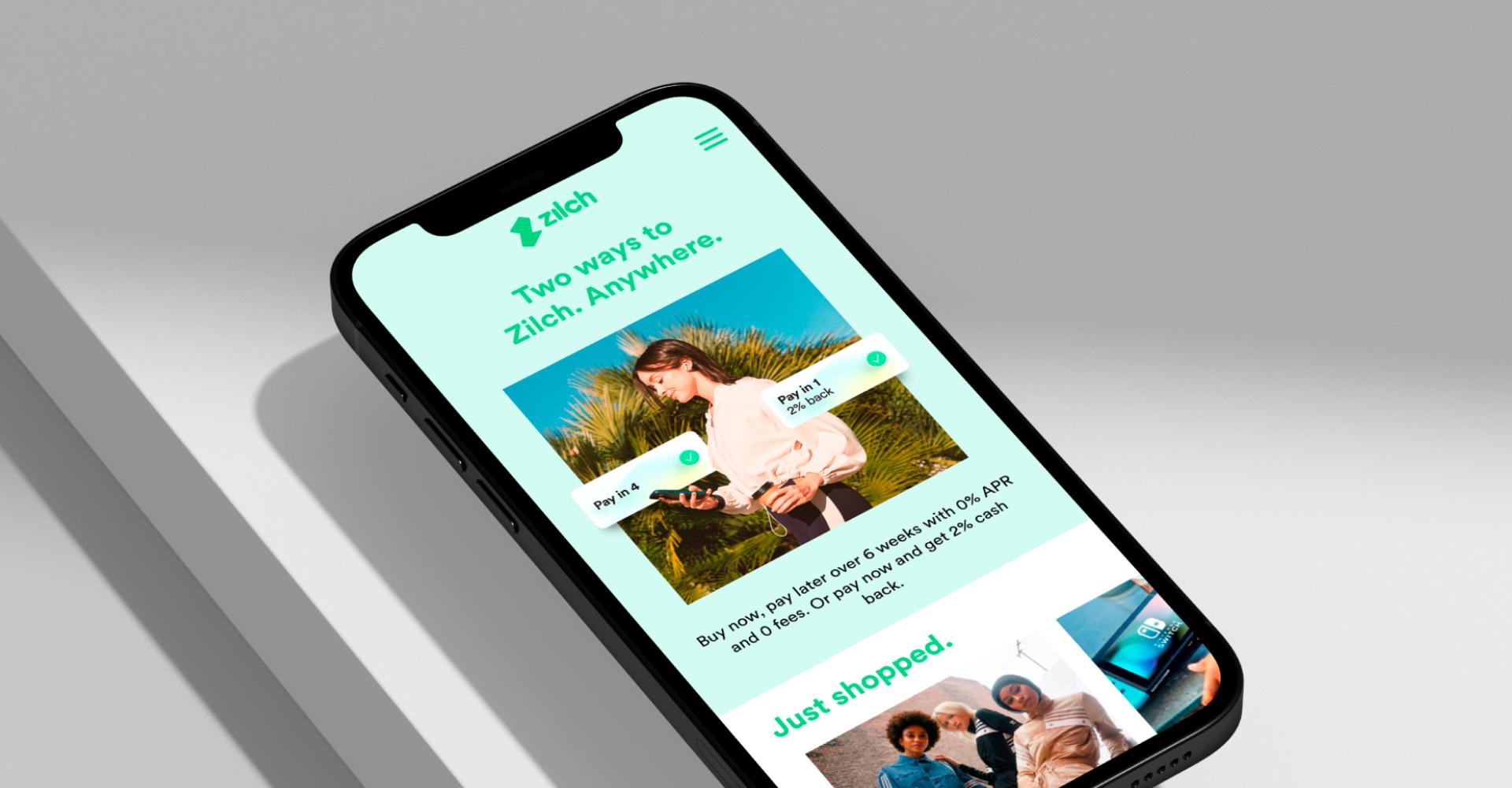 Frontend
React
React Native
SCSS
Redux
Expo
Other technologies
AWS EC2
AWS Lambda
AWS S3
Java