Vision is the name of the game
Game development used to be a niche sector that catered to a small slice of dedicated gamers. Now, it's a $300 billion industry, worth more than the film and music sectors combined.
Gone are the days of specialized, on-premise systems that siloed players; today, gaming happens across devices, leveraging cloud-based interconnectivity and emerging tech for daring, immersive products.
It's an industry fueled by creativity, and creators are thinking bigger by the day. Game dev isn't without its challenges.
The rising popularity of gaming — hyper-casual mobile games, products meant to educate and inform, and esports — has tested the limits of the industry's studios and talent. Hiring game developers that believe in your vision is nearly as important as the vision itself.
What's inside
Every project in game development must answer the same question: How do you translate boundless creative vision into a product given the limitations of tech stacks and digital solutions? Welcome to the Vention game dev tutorial.
Tech for game development
Hiring dedicated game dev teams
01
Tech for every adventure
Game dev is not immune to the emerging technologies sweeping across other sectors. From cloud-based gaming to AR/VR experiences, the kind of technology you build your game with will have an outsized impact on the final version.
Ever played a mobile game on your smartphone or tablet? It's likely that it was built on Unity. Discover why and how to use the Unity cross-platform game engine when developing mobile games.
Despite its limitations, Unity is crucial for modern game development. Here's how great titles play on the engine's benefits to make the most out of it.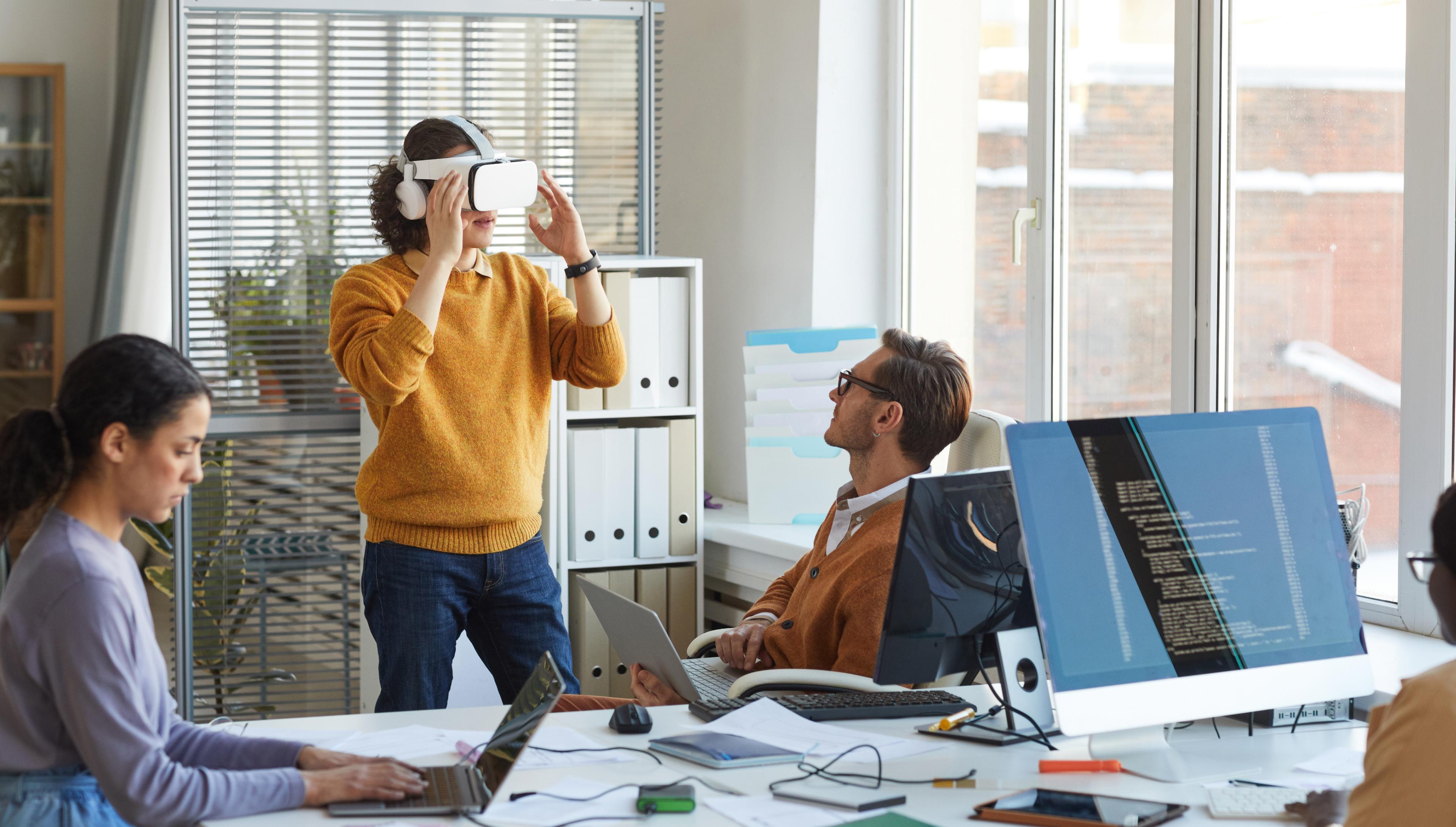 Both engines stand out as the go-to choices for VR development, but sometimes one is a better fit.
02
A multiplayer development process
Hiring dedicated game development teams can lower costs and preserve timelines. That matters, given the surging demand for the time and talent of game dev studios. But what should you look for in an outsourcing partner? Start by identifying the kind of engineering talent you need.
Bringing in external artists and programmers can get your product on its feet and into the market ahead of the competition.
Outsourcing game art design can help you not only save time but costs as well. Dive in to learn more about the benefits of outsource.
03
This isn't our first quest
From overhauling a leading iGaming platform infrastructure to making a global game vendor more agile, our game development talent has helped make imaginative gaming solutions a reality.
As funding and demand for gaming development grow, so too does competition and consumer expectations. Emerging technologies mean more immersive experiences — and, unfortunately, technical headaches. Amidst all this, it's never been more important to remain dedicated to your vision. Make sure you're surrounded by the talent that will bring your groundbreaking game into the hands of eager players.