Fintech solutions
No matter where you are in your company's journey, you can rely on Vention's software development experts to help you move forward with the right fintech solution.
Evaluate your options
Wondering what the competition offers that you can do better? Have an idea but you're not sure of next steps in terms of architecture or design? Finished the product design but need the specifications nailed down? Facing a big decision about buying versus building a fintech app? Share your vision with our experts and we'll help get you where you want to go.
Requirements definition
We can review your financial technology product, paying meticulous attention to what is required from a business perspective to make sure it offers the signals and insights you need.
Business specifications
When the functional and technical designs are combined with the requirements definitions, we're on our way to determining the exact processes and calculations that need to be done for a successful fintech product build.
Functional and technical design support
Share your business-level concepts and we'll convert them into a high-performing solution design that demonstrates how your fintech product will work, as well as what it requires in terms of technical implementation.
Requests for proposals
If you're daunted by the prospect of creating an RFP for your product, our fintech experts can step in and create a robust one for you to share with third parties. Done right, an RFP can form the foundation of an optimal fintech solution.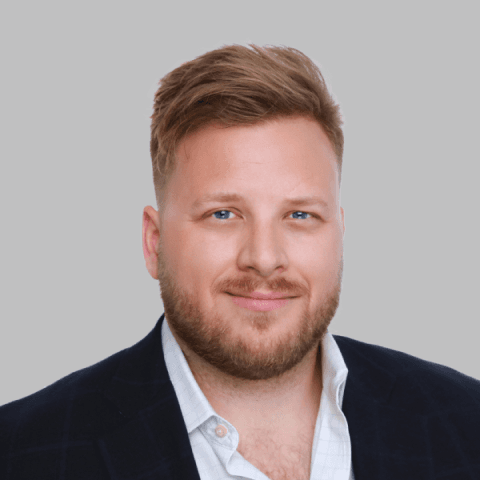 "Fintech application development isn't just about coding; it's about finding the right combination of skills and experience within your specific domain.
At Vention, we combine deep engineering discipline with business experience to launch resilient solutions within a highly-regulated industry.
Rejecting the status quo, we bring a fresh perspective backed by decades of experience building complex and transformative systems."