Decentralized Finance (DeFi) development services
Vention DeFi solutions deliver secure transactions and DeFi protocols, scalable innovation, and comprehensive compliance with industry and market regulations. Whether you need experienced decentralized finance consulting or custom dApps and integrations, our full-cycle development services and specialized teams will pave your way to the future of finance.
Innovation that defies convention
Not so long ago, decentralized finance was more concept than common use case, leveraging Ethereum smart contracts for financial autonomy and a global, inclusive financial system based on the blockchain.
But DeFi development is no longer niche. The technology has been fully embraced by leading financial institutions, with billions now invested in Ethereum DeFi solutions.
DeFi development services
Technology consulting
Ready for Web3 but not sure where to start? With our DeFi consulting services, our fintech experts will work hand-in-hand with you to understand your business requirements, choose the right tech stack, define project scope, and create a roadmap for your solution's successful launch.
dApp development
Our dedicated teams leverage the latest technologies and best practices to create intuitive and user-friendly decentralized solutions. From concept to deployment, we deliver customized dApps. Drive engagement and streamline processes with an app that embraces the emerging decentralized landscape.
Smart contracts development
We'll help you design and deploy efficient smart contracts that are tailored to your exact requirements. Equipped with specialized expertise, Vention blockchain developers ensure the integrity and reliability of your DeFi apps and seamless automation that you can trust, even for a trustless DeFi product.
DeFi token development
We assist in creating custom tokens that adhere to industry standards and align with your project goals. From token issuance to tokenomics design, we ensure optimal functionality, security, and compliance. 
API and protocol integrations
Seamlessly integrate your DeFi project with our API and protocol integration services. Our experts enable smooth interoperability by connecting your platform to leading DeFi protocols. The result? Enhanced user experiences safeguarded by secure processes.
DeFi platforms
Whether you're looking for lending solutions, asset tokenization capabilities, yield farming opportunities, or liquidity pools, our decentralized platforms provide a seamless and secure environment for users to engage in these transformative financial activities. Stay ahead of the curve and access the full potential of DeFi with our innovative and user-friendly DeFi platforms.
DeFi wallets
Manage transactions and store your digital currencies, including tokens and NFTs, in a user-friendly interface. Our digital wallets prioritize privacy and security, paired with ease of use. That way, you're empowered to navigate the decentralized financial landscape with confidence. Safeguard your assets and embrace the future of finance with our cutting-edge DeFi apps and digital wallet solutions.
Decentralized exchanges
Transform the way you trade and swap digital assets with an innovative decentralized exchange solution. We provide decentralized platforms equipped with easy-to-use environments for users to trade digital assets and participate in decentralized liquidity pools. Our DeFi exchange solutions redefine the trading experience and offer unparalleled opportunities in the decentralized financial ecosystem.
DeFi networks
Vention expertise lies in building scalable and interoperable blockchain networks that facilitate seamless communication between various DeFi protocols and DeFi applications. With our solutions, you can create a thriving ecosystem where users can interact, transact, and collaborate across different DeFi platforms, driving innovation and fostering expansion of the decentralized financial landscape.
Real estate
Break the mold in the real estate industry with our specialized DeFi development solutions. Leverage our blockchain developers to tokenize real estate assets and smart contracts, enable fractional ownership, and streamline property transactions. 
We empower transparency and accessibility in order to support investors and stakeholder participation in the real estate market — all with security and efficiency top-of-mind.
Financial services
Transform the financial services industry with our cutting-edge DeFi development solutions. From decentralized financial applications to automated asset management, our tailored solutions enable financial institutions to reap the benefits of blockchain technology. 
Enhance efficiency while offering seamless transactions and smart contracts in the decentralized finance landscape.
Insurance
Leverage smart contracts and blockchain technology to automate policy management, claims processing, and risk assessment. To offer customers a secure and efficient insurance experience in the decentralized ecosystem, we focus on building solutions that not only streamline operations but reduce fraud. 
Our tailored DeFi solutions are the future of insurance.
Ecommerce
Elevate the ecommerce industry with decentralized payment systems, transparent supply chain DeFi solutions, and secure escrow services driven by blockchain technology. 
Enhance trust while streamlining transactions. Access global opportunities that empower business with leveraged decentralized finance for online commerce.
Nonprofits
With blockchain technology, we enhance transparency, accountability, and traceability of donations. 
Our decentralized fundraising, smart contract-based governance, and secure blockchain frameworks empower nonprofits to make a significant social impact with heightened efficiency and confidence.
DeFi development with security at the center
At Vention, we understand that compliance with all relevant regulatory standards and security requirements is mission-critical for business success. Your vision may be a trustless DeFi product or blockchain network, but you should still have trust in the solution itself. Our comprehensive approach and consulting guidance will instill confidence in our DeFi applications: They're secure, reliable, and fully compliant with all relevant standards including GDPR, PSD2, WTS, SCA, and CSC.
Why us?
Vention engineering teams are built to scale when your company needs them to and in harmony with your business goals.
By pairing fast-growing companies with the world's top DeFi developers, we are a development company of choice that helps tech's most ambitious companies tackle challenges head-on, without unnecessary overhead.
Equipped with our decentralized finance development services, you can stay focused on core business objectives. We'll take care of the rest.
How we work
Staff augmentation
Bolster your operations without additional overhead. Our engineers partner seamlessly with your in-house teams and workflows.
Dedicated teams
We fully assemble a dedicated blockchain development team that can deliver DeFi solutions from day one. Our teams are flexible, autonomous units of technical experts you can trust to deliver on your project.
Project-based engagement
Hand your idea over to us and we'll make it an easy lift with end-to-end development. That way, you stay focused on meeting your business goals.
Our DeFi tech stack
With access to 3,000+ engineers in the world's top tech hubs, we offer comprehensive development expertise to our clients. Vention engineers leverage all blockchain-related tools and languages — from the popular to the niche — to build all critical layers of your DeFi protocol.
Our technical foundation incorporates Ethereum, Solidity, Truffle, as well as tools such as IFPS and Web3.js for robust development frameworks.
Whether you need full-cycle development support or hard-to-source skill sets, our engineers deliver what you need.
"I was most impressed with Vention's collaboration and technical skills.
We work in an emerging industry, and Vention worked with technology they hadn't used before. During the project's development, Vention was required to invent solutions in order to resolve problems, and they figured out answers quickly."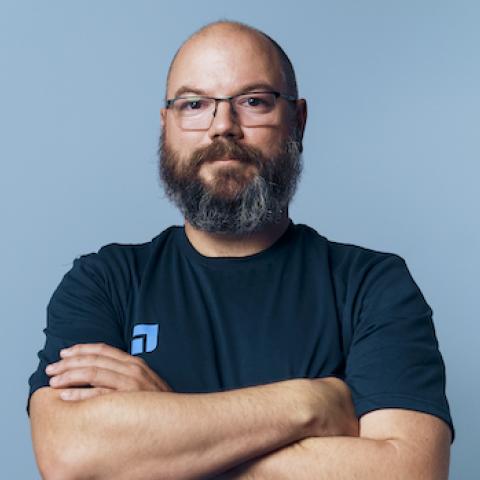 Head of Developer Experience, Upvest
"The most impressive thing is the way we work together.
Vention engineers are fully integrated within Upvest and contribute to many aspects of our product. Vention engineers have challenged ideas and demonstrated a product mindset. Not only have they executed the tasks given, but they've also shown an understanding of the product's impact and developed the functionality taking into account the domain requirements and user experience."
Director of Product Management, StreetShares
"These are developers that we'd be happy to hire locally if they were here in this tough job market.
They're just super professional, really good developers. We've been able to get them in quickly, which is hard to do at the moment if trying to hire domestically. They've all been up to speed really fast, so they've been easy to work with from infrastructure and DevOps perspectives. A lot of people think of offshore teams as being second-tier, but that hasn't been our experience at all."