Payment gateway development services
Tap into two decades of payment gateway development expertise to deliver exceptional shopper experiences all along the payments value chain — and increase your profitability along the way.
What companies benefit from payment processing software?
Our innovative payment processing solutions enable merchants, billers, and acquiring banks to differentiate themselves from the competition.
Financial intermediaries
Payment processing solutions act as a firewall, reducing the risk of fraud through smart detection and prevention of unusual behavior — all with the backbone to support a high traffic load.
Service providers
We help service providers reach more potential clients and drive higher conversions within a single platform, while managing internal costs and automating backend processes without sacrificing revenue.
Marketplaces
On top of integrating with marketplace shopping carts, payment processors enable you to support multiple currencies and manage distribution of funds among your vendors, as well as support both split and mass payments.

Faster, secure transactions
Buyers and sellers demand high-security standards from middlemen. Our payment processing software incorporates the latest encryption and compliance standards, such as PCI DSS, as data is processed.
Increased customer acquisition and retention
We equip our payment processing apps with tools that gather, sort, and analyze data generated by payments within the platform, providing companies with valuable customer behavioral insights.
Shopping cart integration
We integrate your payment solutions with any shopping cart solution to help you accelerate the sales process, granting you better control over inventory and reducing overhead.
Our payment gateway and processing development services
From the development of new applications to updates to refinement, we cover all stages of the payment processing software lifecycle.
Payment gateway development
Our developers craft custom payment gateways that can process multiple debit and credit cards, ACH payments, and eChecks securely.
Payment processing software
We create complete payment applications that process purchases, sales, refunds, and recurring payments, as well as generate high-quality reports that facilitate a data-driven culture and empowered decision-making.
EMV development services
We build EMV-compliant apps that enable EuroPay, MasterCard, and Visa transactions within your solution for both mobile wallets and POS terminals.
Payment security enhancement
Shielded by anti-money laundering (AML) and Know Your Customer (KYC) best practices, every payment processing or gateway app we build is designed from the get-go to meet today's security standards in every region.
Cyber defense
With cyber threats constantly evolving, we apply the latest governance, risk management, and compliance mechanisms to protect you and your clients against bad actors.
(M)POS systems
We develop and integrate standard and mobile point-of-sale functionalities to specialized NFC terminals and smart devices, making sure they're fully compatible with most contactless payment forms and mobile wallets.
Must-have features of your payment gateway and processing platform
Our engineers build industry-specific, ​​fully-fledged payment gateway solutions that our clients love — and that help them get to market swiftly.
Multiple credit card types
MasterCard and Visa integration is the bare minimum; custom payment gateways go steps further by including local networks and exclusive partners.
eChecks and direct payments
To enhance bank-to-bank transfers and paycheck payments processing, gateways can be equipped with ACH, SWIFT, ELV, or iDEAL (depending on your region) and eCheck functionalities for extra speed.
Multi-currency support
For companies that operate globally, multi-currency support can be easily integrated into existing or new, custom-builth secure payment processing solutions.
Third-party integration
Ranging from data analytics to social media integrations, third-party tools expand the tech capabilities of your solution and enhance the customer experience.
Myriad of advanced capabilities. One gateway.
Our developer teams have all the necessary expertise to meet the most ambitious goals, empowering businesses to not just lead markets, but shape them.
Mobile wallet integration
We integrate all major online payment and mobile wallet systems to your platform — including Apple Pay, Google Wallet, and Samsung Pay — to expand the reach of your services.
Invoicing
By implementing advanced invoicing functionality, we automate your billing workflow, enabling you to eliminate manual tasks, accelerate turnaround times, and control spend more effectively.
Buyer authentication
As an extra layer of fraud prevention, our buyer authentication systems allow for frictionless authentication, which increases consumer confidence in online transactions.
Recurring subscriptions
To boost retention metrics, recurring subscriptions automate online payments within your platform and provide an overview of short and mid-term revenue expectations.
How we deliver transformative payment processing solutions
We help you define the right payment gateway development strategy that prioritizes scalability and performance, while allowing you to seamlessly integrate new and existing IT ecosystems.
Our team crafts APIs that are intuitive, well-documented, easy-to-use, and consistent with industry best practices.
We employ the latest tech stacks to build flexible yet powerful payment processing solutions that incorporate all mission-critical features, third-party solutions, and security protocols like PCI DSS.
Our work is never done: We continually refine your contactless payment solution to help you respond to ever-changing markets and customer behaviors.
Why Vention
Quality-led approach
Industry-certified software developers
Security-first philosophy with robust QA protocols
Solutions for desktop and mobile 
Agile operating model
2 weeks from contact to kickoff
One of the lowest attrition rates in the business
30% less time to market
Proven results
Vention is a Stripe Verified Partner
200+ fintech projects successfully executed
19% of our developer pool is dedicated to fintech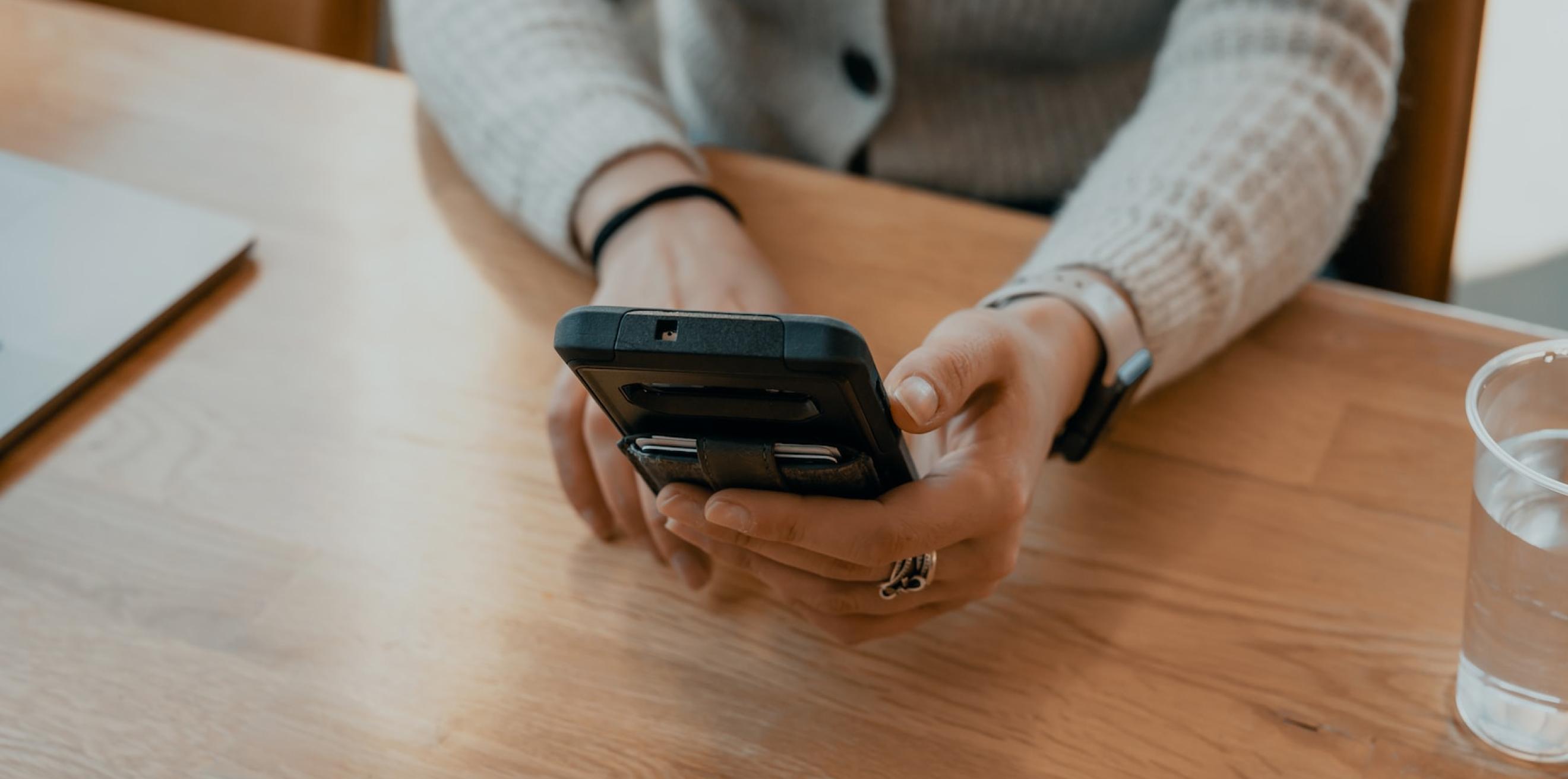 Memento Payments
In partnership with Memento Payments, an innovative social payment platform for banks, our engineers built next-gen check scanning functionality, enabling instant capture of quality images.
Wirecard
German payments processor Wirecard teamed up with Vention to craft mobile apps from scratch and fine-tune some of its existing services; our partnership resulted in highly scalable solutions.