Wellness app development
Innovative technologies are key to apps that stand out in a competitive industry. Discover top-tier wellness app development services with Vention.
Wellness app development
Holistic health, meet engineering excellence. At Vention, we transform your wellness vision into functional, flexible applications
Our wellness app services
In this digital age, the intersection of technology and well-being has never been more important. As people lean more towards maintaining a balanced lifestyle, the demand for wellness apps is ever-increasing.
We offer flexible consulting and development expertise without the hassle of recruiting and onboarding. When our devs join forces with yours, you'll gain a partnership designed to maximize your wellness app strategies and initiatives — and lose no time tackling your challenges head-on.
Wellness app consulting
It's essential to recognize that every app journey starts with an idea — a vision. And, before the design and production phase begins, understanding the depth, potential pitfalls, and the audience's expectations is paramount.
Our seasoned wellness app developers are dedicated to a comprehensive consultative approach that empowers every client. We ensure that your app's roadmap aligns with your business goals while addressing the nuanced demands of the target audience.
Wellness app development
Converting a vision into a tangible product is an art and science combined. With Vention, this process is systematic; precision and attention to detail are baked into the process. From meticulous design sketches to unveiling a perfectly functioning minimum viable product, every step is streamlined. 
Moreover, the integration of machine learning and an emphasis on user experience positions us at the forefront of wellness app innovation.
Wellness app UI/UX design
Exceptional user experience and stunning user interface aren't just frills — they're essential components of successful wellness apps. Our experienced UI/UX designers work closely with our development teams — and yours — to create intuitive, user-friendly designs that captivate your target audience.
Our focus? Simplicity, ease of navigation, and interactive elements that ensure your wellness app is functional, easy to navigate, and keeps every user coming back for more.  
Types of wellness apps
From fitness tracking to mobile meditation, the world of wellness apps spans sectors and verticals. That means successful development will depend on cross-functional experts with diverse skill sets and industry experiences.
Wellness innovation made simple
What's the essence of innovation? For us, it comes from pairing user-centric design with technology that is as easy to scale as it is to build and maintain.
Vention delivers the best of both worlds. Our engineers and project leads approach every challenge with years of hands-on experience and industry expertise, no matter the industry. When you come to us for app dev solutions, you're getting solutions customized to your needs — and that are built to make the most of data analytics and scale. 
Features to help your wellness app thrive
Our wellness app solutions are meticulously designed for an array of features that not only entice users but also set the standard in a competitive market. Here's what sets our wellness apps apart.
User personalization
Every user is unique, and our apps celebrate that individuality. Users can tailor the app interface, set personal goals, and even customize their notifications for a truly personalized experience.
Gamification
We can add game-like elements to your product that keep users engaged. Whether it's unlocking new challenges or collecting badges, and gamification adds a fun twist to the wellness journey.
Progress tracking
Stay updated on your health journey. Our apps can come with a daily tracking feature that allows users to monitor their wellness metrics and observe progress, be it in diet, exercise, or mental well-being.
Online consultation
Our apps offer a feature for online consultations with wellness experts and dietitians that puts professional advice at your fingertips.
Social media integration
The journey is more fun when shared. Our apps integrate social media support, enabling users to share their milestones, seek encouragement, and even challenge friends for a community experience.
Cross-platform performance
Our apps support synchronization across devices, so that users can switch between phone, tablet, and laptops without losing track of progress.
Bringing our mobile development expertise to your wellness app
When it comes to mobile wellness solutions, we excel across the board. Here's a quick overview of our skill set:
Native and cross-platform solutions
We're proficient in native iOS and Android development as well as cross-platform solutions to ensure your app reaches the widest audience possible.
UI/UX design
Our designers specialize in crafting intuitive and elegant user interfaces, making for a seamless and engaging user experience.
Backend technologies
With a strong background in leading backend technologies, we build apps that are scalable and secure, capable of handling high traffic and real-time updates.
Wearable integration
Our apps easily sync with popular wearables, including Apple Watches and fitness trackers, to provide real-time health metrics for a more interactive user experience.
Leverage emerging tech for your wellness app
Powered by next-gen tech, our apps aren't just another icon on the user's screen; they're transformative ecosystems for health and wellness. They're always built with the best of today's technology to create intuitive and engaging user experiences.
Creating a digital masterpiece involves stages, each significant in its own right. This meticulous process, steeped in collaboration and dedication, is our tried and tested approach to ensure we exceed client expectations every time.
First and foremost, we listen. Your goals, vision, and concerns set the blueprint for our journey ahead. This is where dreams take shape, and we map out the strategies that align with your aspirations and market needs.
Armed with a deep understanding of just what you need, we scout for the best talent, ensuring a synergy in thought and execution. Our screening process is rigorous: Only the most skilled and compatible individuals work on your project.
Transparency is key. After our internal screenings, you get to interview and select the developers you want at your side. This phase establishes mutual trust, so you have complete confidence in the team delivering on your vision. 
With teams aligned, we initiate the transformative journey of turning visions into reality. Every phase of the development process is closely monitored to ensure timely deliverables and unmatched quality.
Our relationship doesn't end post-launch. As your business grows and your app evolves, we're right beside you. Updates, optimizations, and integrations with the latest and greatest technologies are always part of the package.
We engineer client success
A proven track record
10+ years in mobile application development
300+ apps delivered
Dialogue, Convene, and ClassPass built their apps with us
Top-tier talent
150+ iOS and Android developers
80% of mobile developers have cross-platform expertise
Responsive design solutions and cross-platform application development
71% of software developers are senior-level and team leads
Operational excellence
CVs within 48 hours
2 weeks from contact to kickoff
Zero operational overhead
$600K average client savings per year
Security is the center of our development services
At Vention, we recognize security is not just a feature but a necessity, especially in the sensitive domain of wellness and health. Adhering to all relevant regulatory guidelines and security protocols is imperative for the success and credibility of your wellness app.
Whether it's safeguarding user data or ensuring secure transactions, our meticulous approach aims to instill absolute confidence in the security of our wellness apps. We ensure full compliance with industry-specific standards, including HIPAA for healthcare and GDPR for data protection.
Our clients say it best
At Vention, our success in wellness app development is a reflection of our long-lasting partnerships with clients. See what they're saying on Clutch.co about what we've built together.
"From the very beginning, our experience with them has been nothing short of exceptional. As our business gradually expanded, we relied more heavily on their team of skilled contractors who consistently exceeded our expectations. Their expertise and dedication were instrumental in achieving remarkable results".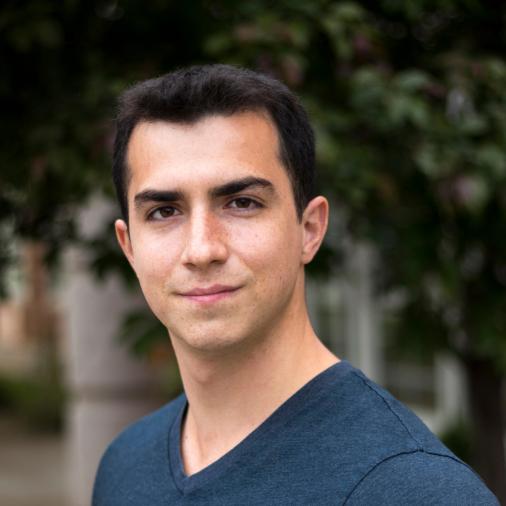 "We're very happy with the team and final results of the app (we had ongoing development for 3 years). Their mobile app development skills were very high level. There wasn't a problem they couldn't solve".
"They listened to our needs not just on the technical side but also in terms of personality and approach to work. Besides someone with great technical skills, we needed engineers who could be active in discussions, contribute to planning, and be great with communication, and that's exactly what we got from Vention".