Salesforce for law firms
Our Salesforce expertise helps legal professionals streamline routine tasks so they can focus on what drives growth: winning cases and attracting new clients. We deliver solutions that ease the burden of legal case management and make the day-to-day tasks of law firms a cinch.
Raising the bar
Today's legal industry is a tech-enabled, trillion-dollar enterprise with fewer yellow pads and more iPads. Don't let legacy systems and old-school legal case management get in the way of your company's growth.
Salesforce gives law firms and legal departments more ways than ever to reach prospects, strengthen client relationships, and eliminate workflow inefficiencies. Vention builds Salesforce solutions that streamline processes and free staff to focus on the work that matters.
Client onboarding
Automate every step of client onboarding with Salesforce. Create tailored onboarding for customer segments that reflect current offerings and keep users in the loop with shared updates and comprehensive reports.
Matter management
Routine tasks shouldn't feel like a trial. Automate admin chores, transparently track matters, and efficiently assign tasks to individual attorneys, paralegals, and other staff members.
Marketing and lead generation
Sell smarter with Salesforce. Capture leads from your channels and automate follow-ups, build custom communication templates, and reach prospects fast with our ready-to-use marketing materials for lawyers.
Referral management
Create and track referrals from submission to closure with Salesforce's robust referral management system. Get ahead of client needs so you can meet them and even exceed expectations.
Document management
Case closed on cluttered desks. With Salesforce, you can store documents in the cloud, control user access, and seamlessly integrate with document management services including NetDocuments, SharePoint, and Dropbox.
Scheduling
Never miss an engagement. We'll implement straightforward scheduling into your CRM platform. Set reminders, view all of your calendars, and edit from any device.
Benefits beyond a reasonable doubt
CRM has never been more crucial for driving engagement, extending outreach, and growing your bottom line. But for the legal sector, that's just the beginning of the benefits.
360-degree customer view
Reap the rewards of a comprehensive view of your clients with data on matter management, marketing, finance, and legal requests.
Cloud-based operations
Salesforce brings cloud-based efficiencies to all areas of your operation, including cost savings, improved case management, and enhanced flexibility and mobility.
Data security
Experience peace of mind with best-in-class security features, including identity management and data encryption.
Analytics
With Salesforce and a variety of available integrations, you can propel your company forward with actionable insights into marketing, operations, and financials.
Salesforce products for every practice
We maximize all major Salesforce products for any law firm's needs, no matter what they are. Our goal is simple: seamless implementations and digital transformations that deliver results from Day One.
Sales Cloud
Reach new clients and close deals faster than ever with Sales Cloud. Its comprehensive account and contact management software gives you a full picture of your prospects and their activity history, as well as captures key internal and client-facing communications.
Marketing Cloud
Build campaigns honed with analytics and insights and reap the benefits of sales and marketing working in lockstep. When you foster interaction among stakeholders with a single platform, you're primed to close more deals. With Marketing Cloud, finding and attracting new clients has never been easier for lawyers.
Service Cloud
Create AI-fueled workflows for lawyers and bring all your client data and service experts together on one platform. Service Cloud empowers seamless case management, personalized client experiences, and automated chatbots that deliver service at scale.
Experience Cloud
Experience Cloud connects clients, partners, and attorneys directly to the resources they need. You'll benefit from timely updates to opportunities and leads, while tools for customization and branding let you create visually-stunning websites, portals, and apps for your business.
Tableau
Tableau CRM seamlessly integrates your Salesforce data to help you spot patterns and trends faster, predict outcomes, and leverage AI-based guidance for new customer opportunities.
Our services
Whether you're brand new to Salesforce or looking to modify an existing solution, Vention consultants and experienced engineers deliver tailored Salesforce for law firms that accommodate the particular needs of your clients and practice.
Salesforce consulting
Not sure where to start with Salesforce? Our seasoned consultants can help define your firm's unique requirements and recommend the best Salesforce editions and products to address them.
Salesforce implementation
Vention engineers seamlessly integrate your chosen Salesforce solution within your existing ecosystem, paying special attention to vital configurations and customizations.
Managed services
While you're focused on providing your clients with top-notch services, we'll keep your Salesforce platform fine-tuned, compliant, up-to-date, and driven by the best CRM practices.
Migration
Using another CRM? We can help you migrate your legacy tools to a brand-new solution with zero risk and minimal disruption.
User training
A powerful Salesforce solution is nothing without an in-house team that knows how to exploit its features. Our consultants will help users master your new platform with post-launch support and training sessions.
Salesforce is just the start
Your Salesforce implementation is only the beginning. Vention integrates your Salesforce CRM with all your mission-critical third-party applications for efficient management through a single platform.
Document storage and synchronization
Feature-rich apps for every firm
To buy or to build? That is the question. Based on your specific budget and timeline, our Salesforce engineers can leverage AppExchange tools for quick results — or develop a custom app that fits your exact specifications.
Buy into AppExchange
With 3,000+ products to choose from on the AppExchange marketplace, Vention will help your team select best-fit solutions for analytics, document management, and automation.
Build with purpose
Not every niche need can be fixed with out-of-the-box Salesforce. If you're looking for infinite flexibility and complete control, our Salesforce engineers can deliver apps purpose-built for your practice.
Why Vention?
Cross-industry capabilities
Vention serves 30+ diverse industries, from fintech to the legal sector
Seamless adjustments to your Salesforce ecosystem and workflows
Solutions with full customizations for your business needs
Proven Salesforce expertise
Our team is 100% Salesforce-certified
8+ years of Salesforce design and implementation
73% of our clients are referrals
Driven by results
Detailed reports maintain full visibility into your project's details
Full-cycle Salesforce development services, from consulting to post-launch support
We've contributed to $13B in acquisitions and 21 IPOs to date
Meet our Salesforce practice leaders
Meet our Salesforce practice leaders
Kate brings over six years of experience working with Salesforce across more than 30 business verticals. She's passionate about establishing effective business development strategies and unleashing her clients' full potential through world-class digital solutions.
Senior Technical Consultant and Delivery Manager
Alex is a software expert with five years of experience rolling out successful Salesforce projects. He has deep knowledge of sales and marketing automation, plus a proven track record of translating complex business requirements into high-performance solutions that help clients get the full value out of their digital investments.
Unlimint: Offering the payments of tomorrow, today
We helped the leading fintech company Unlimint implement Salesforce CRM from scratch, increasing profitability, streamlining merchant onboarding, and elevating the customer experience.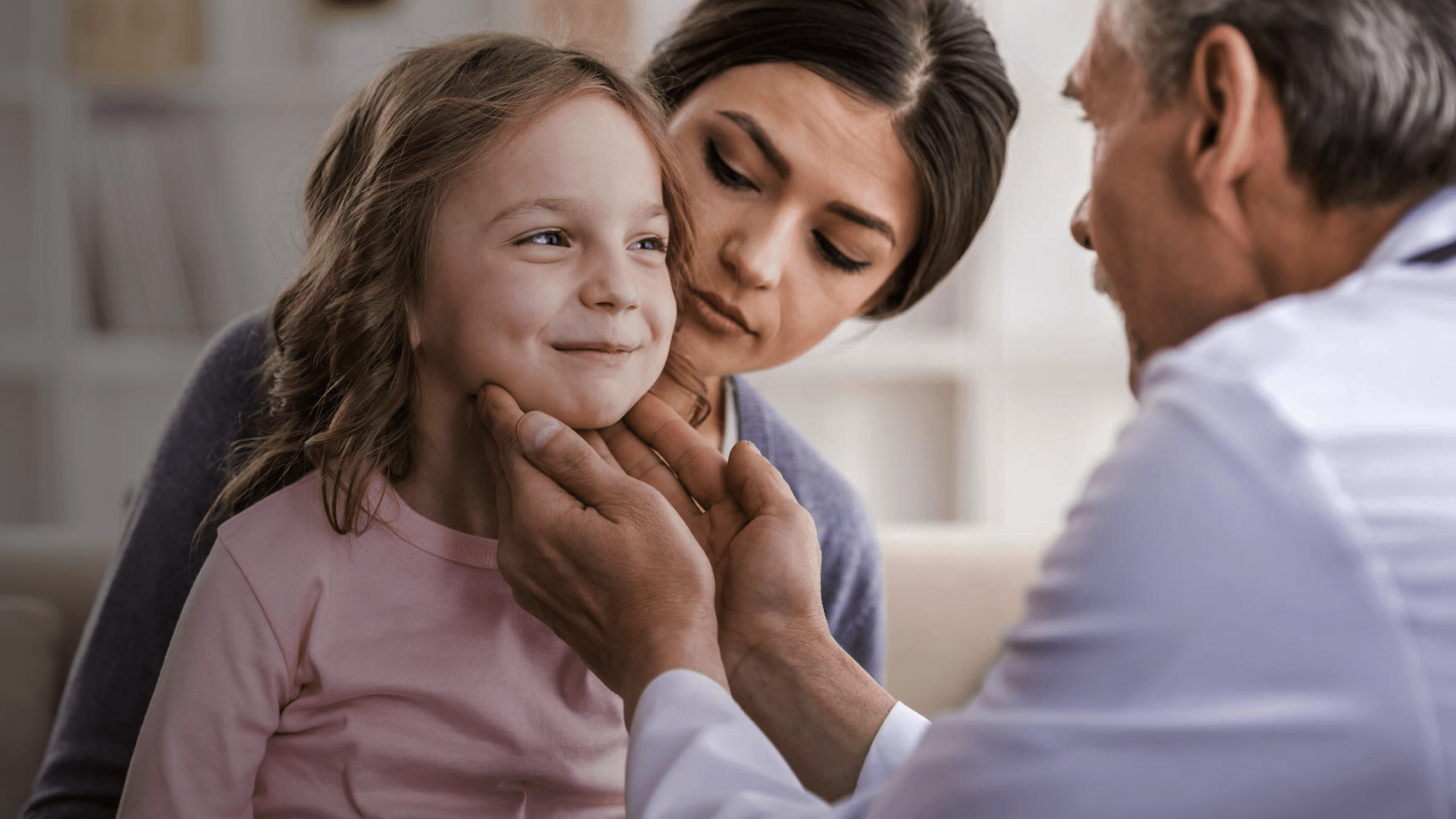 Doctify
By integrating Salesforce with Athena, we reduced manual efforts for Doctify, a patient-centered healthcare review platform, by 50%.
Aristo Developers
We teamed up with Aristo Developers, the largest residential and commercial property developer in Cyprus, to extend the capabilities of their existing Salesforce system with the Property Sales Management process to increase the speed of sales and reduce misreporting.